Microsoft Outlook 2000/XP/2003 E-mail Configuration
Start Outlook (Microsoft Outlook 2002 is shown in these examples) and click on the toolbar Tools / E-mail Accounts...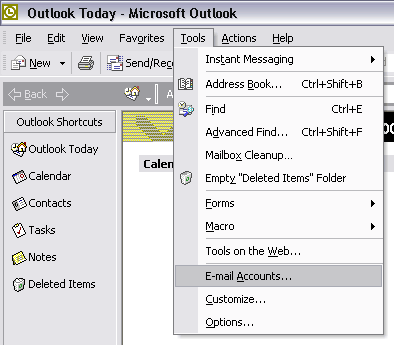 Select "Add a new e-mail account" and click "Next".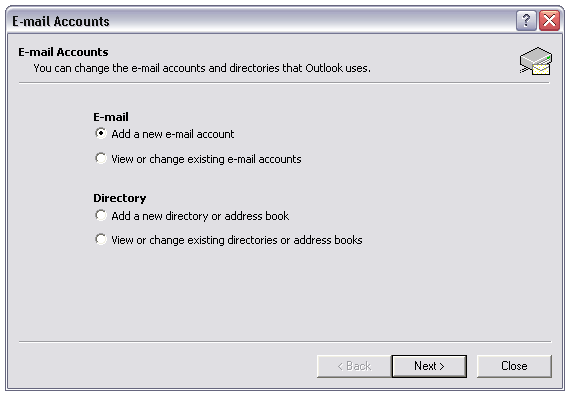 Select "POP3" and click "Next".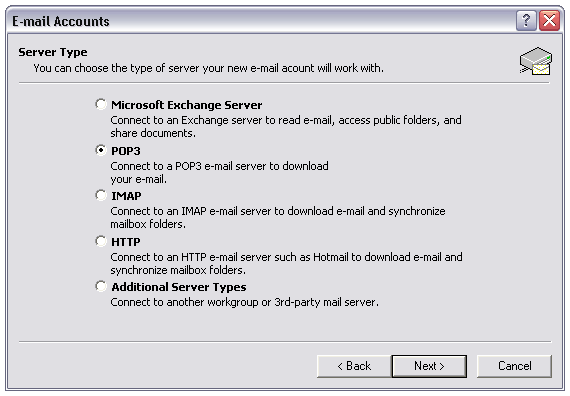 Enter Your Name, E-mail Address, User Name, Password, Incoming mail server (POP3), and Outgoing mail server (SMTP) as provided. Click "Test Account Settings..." to make sure everything is working.
Please Note: Southern Tier RoadRunner users may use smtp-server.stny.rr.com for your Outgoing mail server setting only. Binghamton Time Warner Telecom T-1 users may use mail.nycl.twtelecom.net for your Outgoing mail server setting only. Performance on RoadRunner and other ISPs may be enhanced by using your local ISPs SMTP server instead of mail.efxi.net. For other Internet Service Provider's SMTP servers click here.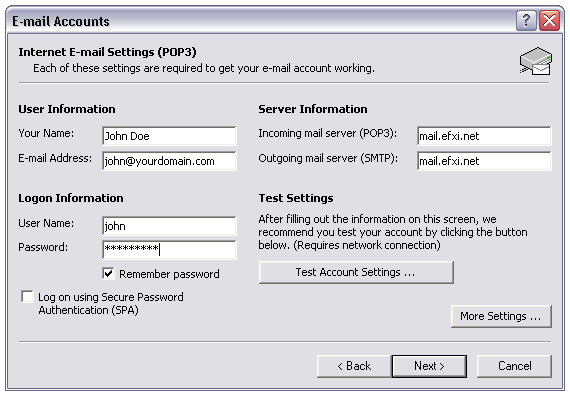 If you choose to use mail.efxi.net for your "Outgoing mail (SMTP) server" and not your ISPs SMTP server you should add the following setting for "SMTP Authentication" (this is required):
Select the More Settings... button shown above.
Under the Outgoing Server tab check the "My outgoing server (SMTP) requires authentication" box and select the bottom "Log on to incoming mail server before sending mail" option. Click "Ok".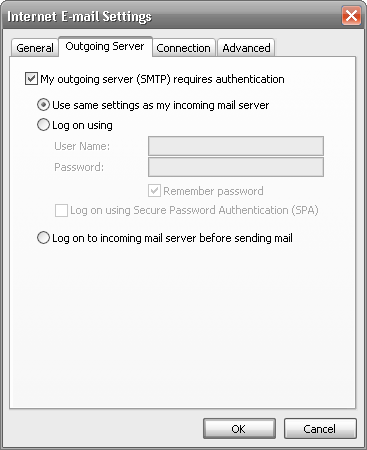 When finished click "Next". That's it, you're all set. New mail will be delivered to your Inbox.